HOT NEW FISHING GEAR FOR THE NEW YEAR
Ready to check out a bunch of hot new fishing gear, for the new year? Of course you are! Here are three top picks from our latest round-up.We found that the Piscifun Carbon X 1000 delivers a great bang for the buck.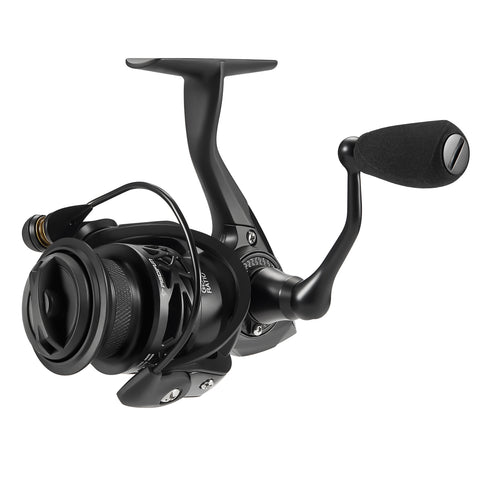 Looking for an ultralight reel that doesn't cost an arm and a leg, but is smooth enough to tackle 10-pound bass on six-pound test? Enter: the Piscifun Carbon X 1000. This was the first-ever Piscifun to be fish-tested by a FishTalker, and if the Carbon X 1000 is any indication of how the rest of their gear is made we think that this company is going to be around for a long, long time. The Carbon X has a carbon fiber body, sideplate, and rotor, and weighs a mere 5.7 ounces. That's feather-light, even for an ultralight. Gear ratio is 5.2:1, it has 10 ball-bearings plus a roller bearing, and maximum drag pressure is an eye-opening 8.8-pounds. We tested the reel in tidal rivers and millponds where it wasn't subject to any serious saltwater so we're not going to speak to how it'll do in the brine, but the reel is salt-rated and we certainly didn't see any evidence of corrosion or rusting after a season of use. Fishing with the 1000 for perch, pickerel, bass, and crappie, two things really stood out: the uber-light weight, and the smoothness of the reel. After casting and retrieving on well over a dozen trips through the course of three months, we'd say the reel feels like many models that cost twice the price — both when you're cranking line in and when a fish is pulling line out. The 1000 holds 100 yards of six-pound mono or 110 yards of 10-pound braid, and the Carbon X line includes four sizes up to a 4000 that holds 215 yards of 12-pound mono or 270 yards of 30-pound braid. Price: MSRP range for the line is $104 to $114 but real-world pricing is more like $70 to $81. Visit Piscifun for more information.
-From https://fishtalkmag.com/blog/hot-new-fishing-gear-new-year-0